United Power Grandstand
Purchase tickets online. Print at home or download to mobile device. Children two years old or younger are free with paying adult at all events.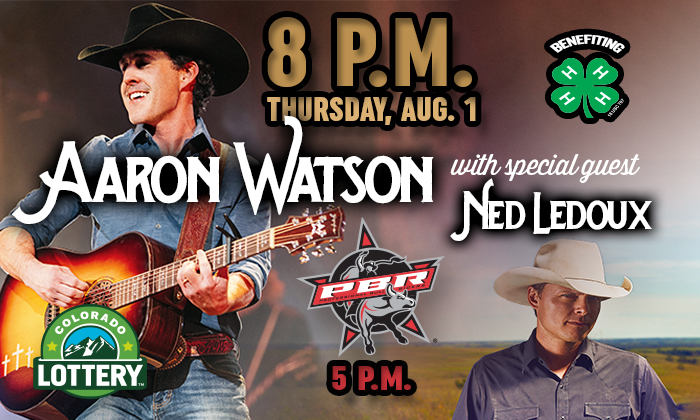 4H Appreciation Night with PBR
5 p.m.
Aaron Watson with Ned LeDoux
8 p.m.
Presented by The Colorado Lottery
Senior Day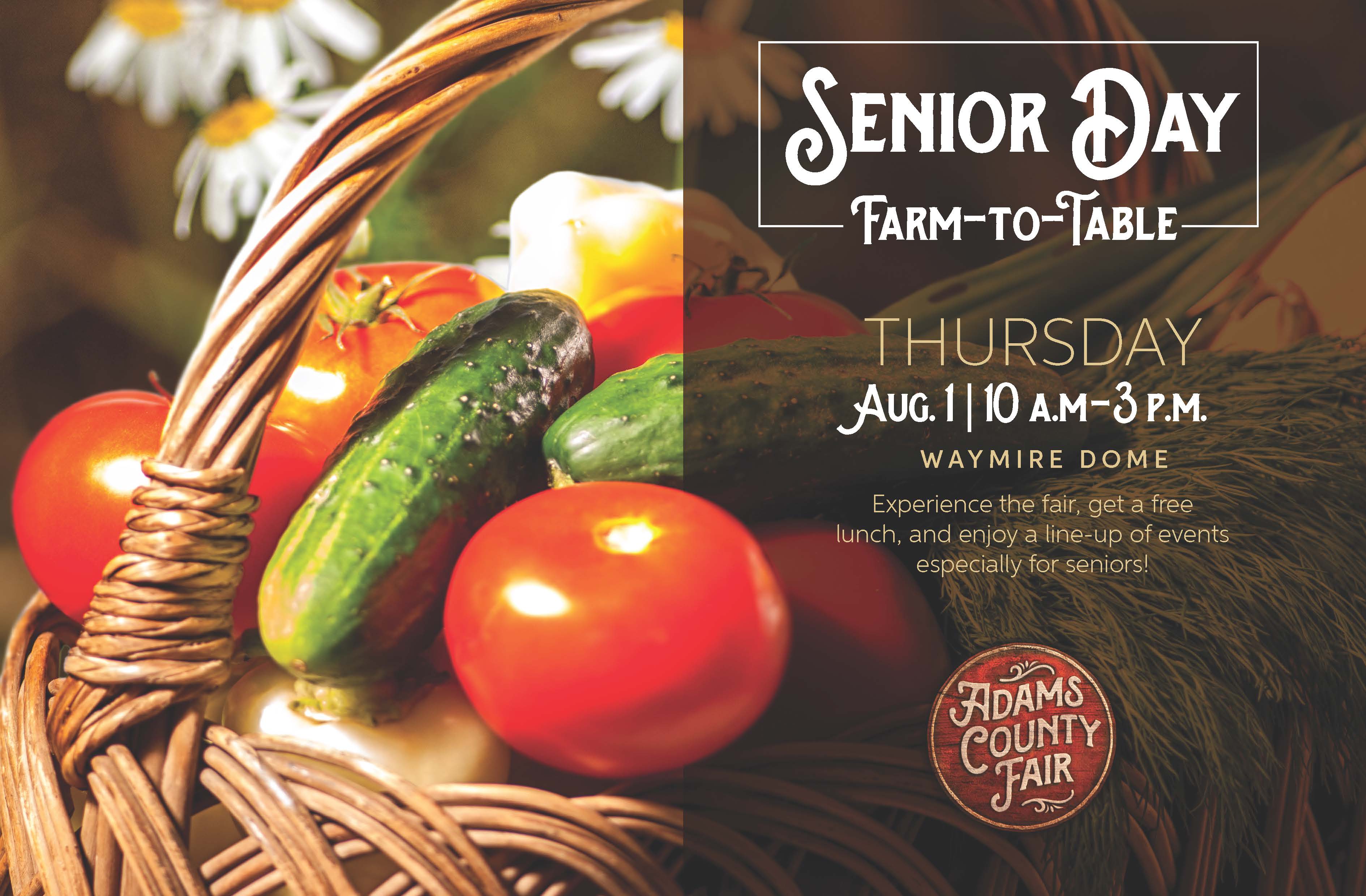 10 a.m.-3 p.m.
Waymire Dome
Vendor Hours
Indoor: 10 a.m.-9 p.m.
Outdoor: 4 p.m.-12 a.m.
Carnival Hours
4 p.m.-12 a.m. - Unlimited Carnival Armbands $25
Budweiser Entertainment Stage
| | |
| --- | --- |
| 4-5 p.m. | Joshua Seth |
| 5-6 p.m. | DJ |
| 7-8:30 p.m. | Caitlyn Ochsner Band |
| 9 p.m. - 12 .a.m. | Karaoke |
Ground Attractions and Exhibits
| | |
| --- | --- |
| 3-4 p.m. | All About Science |
| 4-5 p.m. | Pedal Tractors |
| 4-5 p.m. | Dubois Circus |
| 5-6 p.m. | The Cutest Show |
| 6-7 p.m. | All About Science |
| 6-7 p.m. | Dubois Circus |
| 7-8 p.m. | Pedal Tractors |
| 8-9 p.m. | The Cutest Show |
Agriland by Anidarko
4-H & Open Class Schedule
| | |
| --- | --- |
| 8:30 a.m. | Open Mini Poultry Show |
| 9 a.m. | Goat Showmanship |
| 9 a.m. | Poultry Showmanship and Judging |
| 10 a.m. | Market Goat Class |
| 11 a.m. | Breeding Boar Goat Class |
| 1 p.m. | Open Mini Sheep Show |
| 1:30 p.m. | Sheep Producer Class |
| 2:30 p.m. | Breeding Futurity Class |
| 3:30 p.m. | Sheep Halter Class |
| 5 p.m. | Swine Market Class |
| 9 p.m. | Swine Pen Class |