We are excited to announce the Office of Cultural Affairs is working on the very first Adams County Art and Culture Master Plan. With multiple meetings already taking place between citizens, staff, and the 23.4 Degrees Team, we are ready to highlight some goals and receive your feedback on this project.
Thank you for taking part in this community-building exercise to continue our commitment to increase inclusion and understanding in serving our community. The larger-than-life unity structure below, which consists of 32 identifier posts and colorful yarn, was created by you at the Adams County Fair. Over the course of just four days over 18,000 yards of yarn were used to create a giant web of interconnectedness. 
The Unity Project is a larger-than-life structure that helps us celebrate our uniqueness and strengthens our ties to each other. On behalf of the Office of Cultural Affairs and the Adams County Fair we thank you for taking part in this project.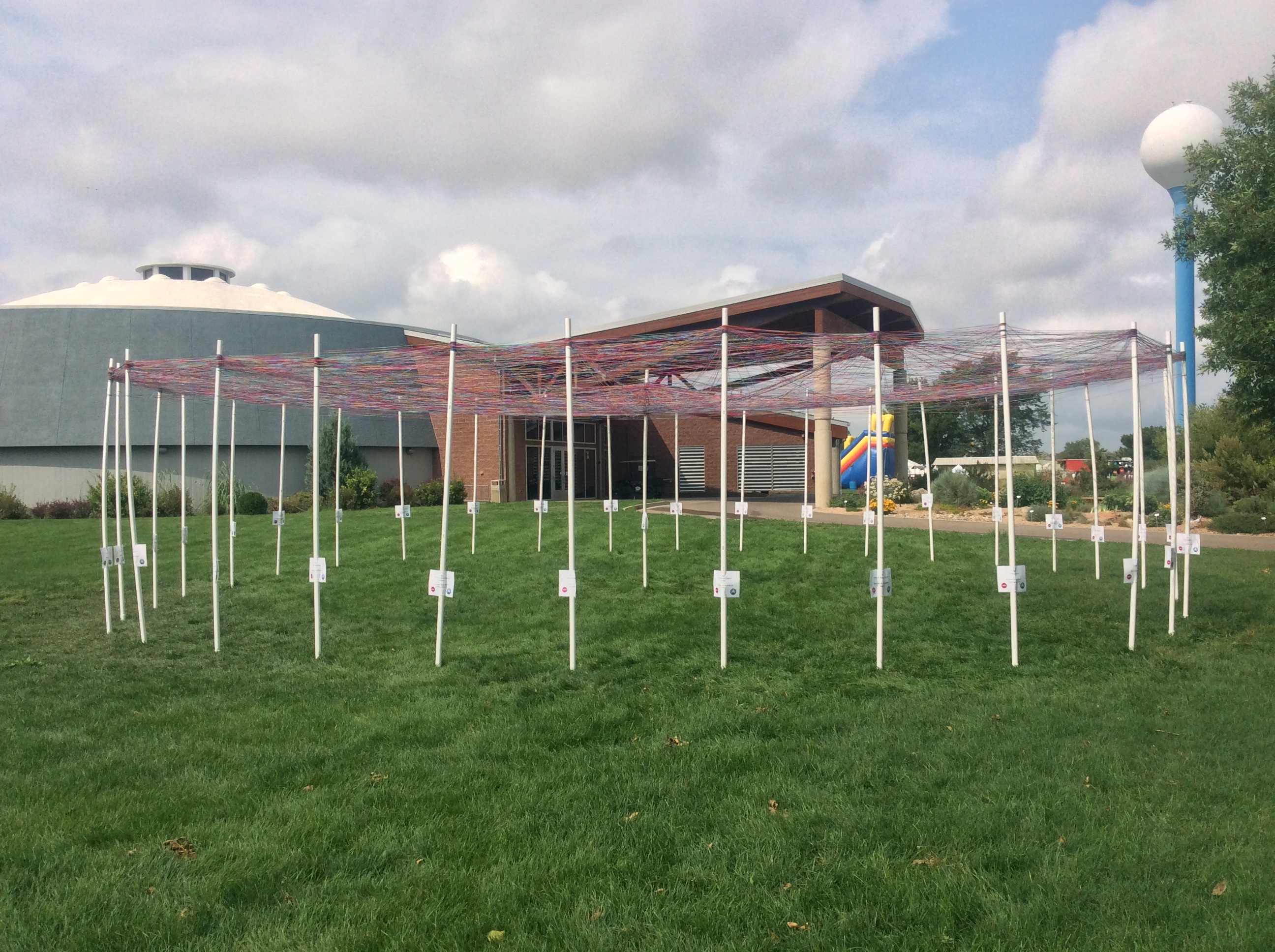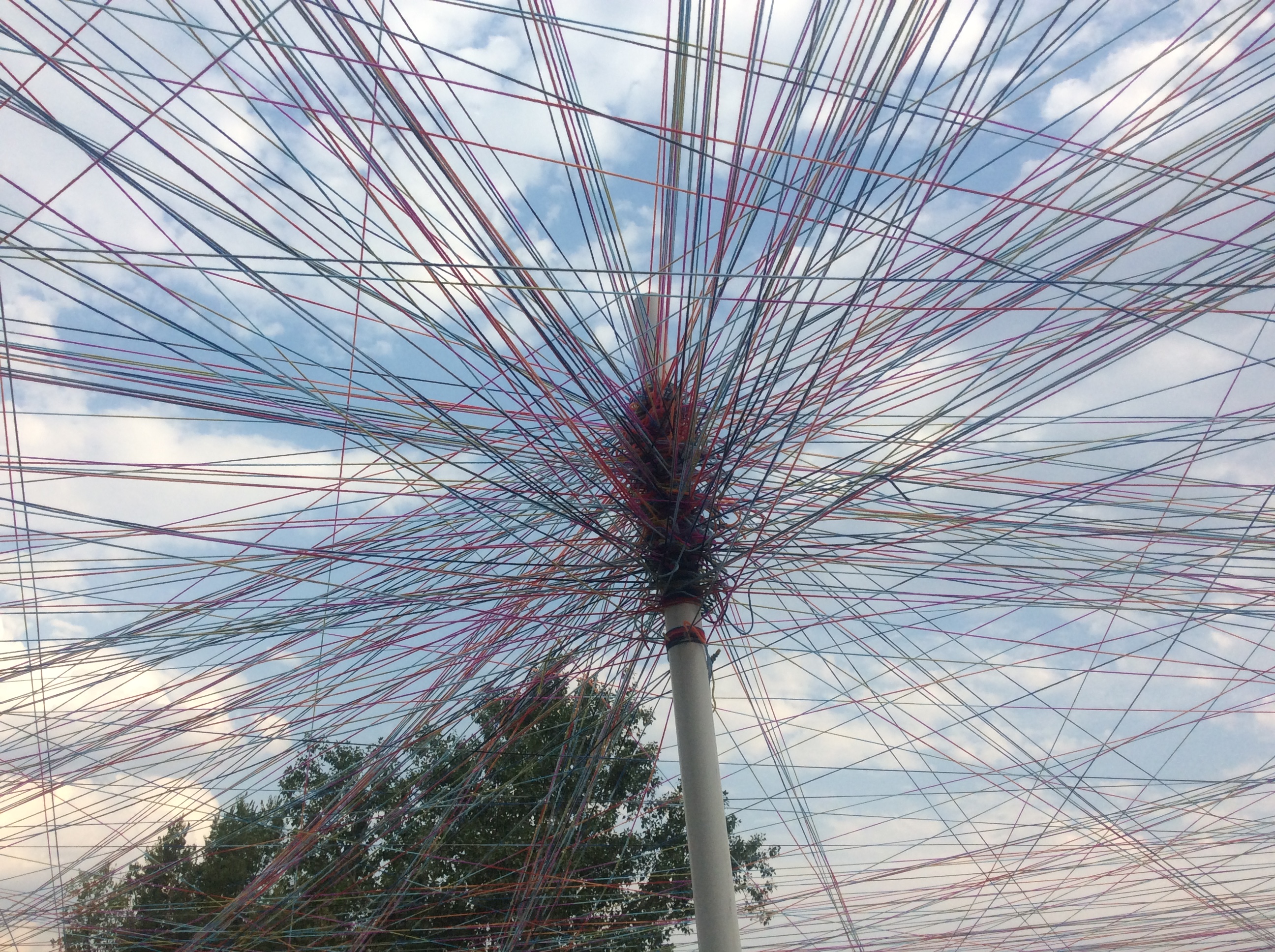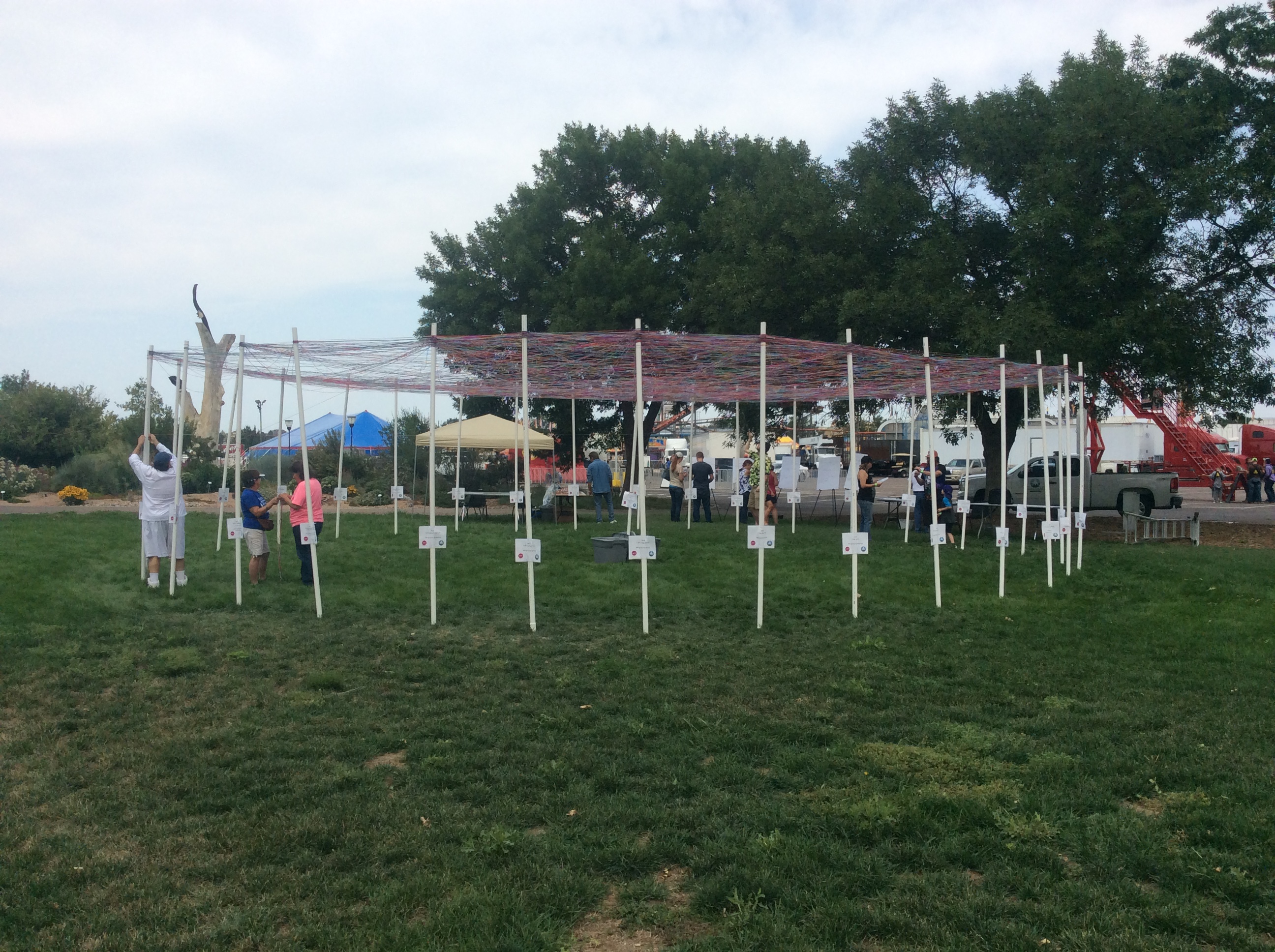 The Adams County Office of Cultural Affairs is responsible for increasing awareness and promoting arts, cultural and scientific opportunities in Adams County. For more information click here.